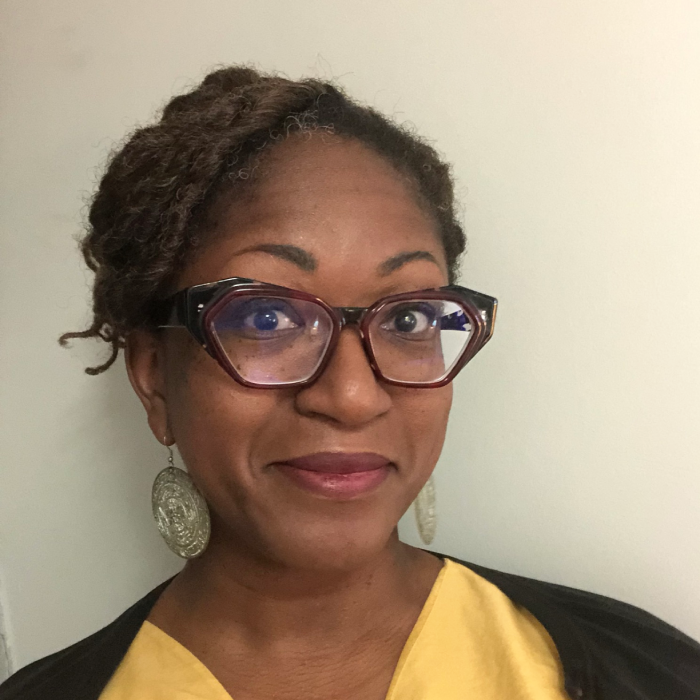 Talent Citizen is pleased to announce that Lee Ann Norman has joined Rhode Island School of Design (RISD) as Executive Communications Writer. Lee Ann's work will focus on developing communications that amplify President Crystal Williams's vision for RISD and its institutional priorities in ways that promote connection as well as guide RISD and its inclusive community in creating a more just, fair, and sustainable society.
Lee Ann has led transformative marketing communications and programmatic work at a diverse range of organizations in the arts ecosystem and social impact space. The common thread among all her work is Lee Ann's passion for helping people make stronger connections with their communities and increase access to resources that help deepen understanding.
Lee Ann most recently served as a consultant for Taproot Foundation supporting employee engagement and corporate social responsibility initiatives. She was an advocate during her time there, for much of her work involved shifting the narrative of skilled volunteer programs away from deficit-based models where nonprofits need "saving" toward an asset-based framework that highlights how corporations can learn from the creativity and ingenuity of social good organizations that create meaningful change with fewer resources.
Lee Ann has simultaneously maintained her voice as an art critic with her writing and editorial work for The Brooklyn Rail, Threewalls, the Cleve Carney Museum of Art, the Chicago Reader and others.
Lee Ann believes that the arts are a fruitful place to explore and contextualize the social histories of culture, and in turn, spark conversations about how we make meaning of the world. With a strong interest in developing spaces that allow people to learn about themselves and each other through the arts, this has helped her build strong relationships with leaders across the visual, performing, and literary arts; interview artists from around the world, ranging from emerging to established, and write about the most complex theoretical concepts in ways that make them accessible to a range of audiences. This expansive view and Lee Ann's desire to understand the experience of others has helped her act as an archivist of contemporary culture through storytelling and strategy creation to foster a genuine sense of community.
Lee Ann earned her undergraduate degree at Michigan State University, her Master of Fine Arts, Art Writing at the School of Visual Arts, New York and Master of Arts Management, Arts in Youth and Community Development at Columbia College, Chicago.
Talent Citizen President Tracy Welsh led this search with Senior Associate Eva Kotilinek.