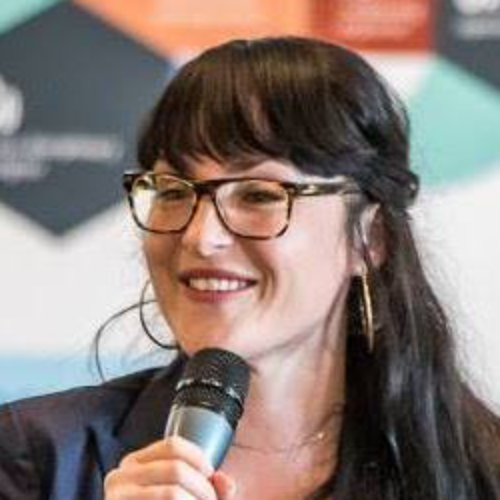 Talent Citizen is pleased to announce that Lauren Higgins will join New Pluralists as Director of Ecosystem Strategy. New Pluralists Collaborative is a cross-ideological funder and field collaborative catalyzing a culture of pluralism across America, working to bridge divides and build narrative change that centers racial justice in a common American ethos.
Research suggests that most Americans are exhausted with the current climate, and are hungry for different ways to come together, navigate conflicts both big and small, and solve problems. New Pluralists is meeting that hunger by inviting us all to proactively build a different reality that reflects our country's founding commitment to equality, dignity, and justice. As a pooled fund, they are raising and investing $100M to catalyze a cultural shift. At this critical confluence of growth, community momentum, and team energy, the new Director of Ecosystem Strategy will be a strategic visionary, partner and doer on the New Pluralists' growing team. In partnership with a fellow Director of Culture Strategy, they will shape and drive investment strategies that enable New Pluralists' resources to support, connect, elevate and catalyze people, organizations and ideas who are advancing the New Pluralists mission. They will also lead efforts related to the initiative's evaluation and network weaving, helping the team to learn from and uplift what works across the New Pluralists network of Field Builders, grantees, partners, and funders, and identify where shifts need to be made in real-time.
Lauren is a strategic network weaver who has deep experience in ecosystem building, deliberative democracy work, and program leadership. She is an ecosystem builder that collaborates with communities to meet the complex challenges of our time in ways that deepen democracy, resilience, and rebuild our fraying social fabric. Her work regularly draws upon her formal education in Organizational Development & Learning, mediation and systems change, and her deep experience in network building and strategy, public imagination, participatory process design, collaborative governance, and peer learning. Lauren is a powerful relationship builder whose ability to cultivate trust and inspire shared action has helped teams, networks, and communities in the U.S. and around the globe collaborate across deep differences to find breakthroughs and adapt to an increasingly complex world. She brings a sharp mind for strategic and system thinking, balanced with an ability to translate big ideas into practical action, and most importantly, a big-hearted commitment to work that uplifts our human potential and brings out the best in our communities.
Most recently serving as Program Officer for the Ewing Marion Kauffman Foundation's Entrepreneurship portfolio, Lauren also is a co-founder of Democracy Together, an independent consulting firm that works to build participatory, deliberative, and digital democracy across different communities. She has previously worked in ecosystem-building roles at Impact Hub and as an independent facilitation and organizational strategy consultant. Lauren received her BA in Speech Communication from Metropolitan State University and has received certifications from MetaCulture, Agile Strategy Lab, the Center for Conflict Resolution, and CDR Associates.
Talent Citizen President Tracy Welsh led this search with Senior Associate Connor Daley.