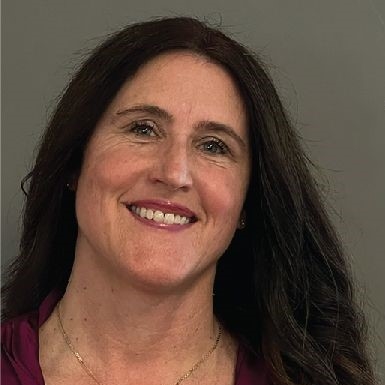 Talent Citizen is delighted to announce that Jennifer Kelleher Cloyd has been named the new Chief Executive Officer of FIRST 5 Santa Clara County, effective April 25, 2022.
Prior to joining FIRST 5, Ms. Cloyd served as the Chief Program Officer for the Law Foundation of Silicon Valley, where she expanded its Legal Advocates for Children and Youth (LACY) division. She led the development and management of a multidisciplinary team of attorneys, social workers, and support staff to provide comprehensive and responsive services to children and families in Santa Clara County.
"As the Chair of the FIRST 5 Commission, I could not be more pleased to announce the appointment of Jennifer Kelleher Cloyd as our next Chief Executive Officer," said Commission Chair and Santa Clara County Supervisor Susan Ellenberg. "Over the past two decades, FIRST 5 employees have built an outstanding organization that serves thousands of children and improves the lives of countless families. As the result of due diligence from engaged community members, stakeholders, and staff, we have named an experienced leader and longtime children's advocate to this role. This begins a new chapter for FIRST 5 Santa Clara County to continue creating positive environments for young children that position them to thrive, be healthy, and be successful in learning and in life."
As the incoming Chief Executive Officer for FIRST 5, Ms. Cloyd's focus on the well-being, advocacy, and education of young children combined with her work across social justice, child welfare, and health systems have molded her into a strong leader who understands and appreciates the nature of FIRST 5's intersectional and community-driven work.
"I'm honored to join the FIRST 5 Santa Clara County team," said Jennifer Kelleher Cloyd. "Having served as a legal advocate for children and youth in Silicon Valley for nearly 20 years, I have witnessed the dedicated work FIRST 5 provides for our county's youngest children.
"As the next CEO of FIRST 5, I hope to bring my expertise towards providing comprehensive services to children and families. Together we will expand partnerships and strengthen our impact directly within the community by removing barriers in learning, health, and childcare. This vision is extremely close to my heart. As a parent of two, I'm acutely aware of the need to secure a strong foundation for our county's youngest children."
Ms. Cloyd is currently a Community Advisory Member of the Santa Clara County Child Abuse Prevention Council and serves on the board of directors of Razing the Bar, a nonprofit that provides comprehensive mentorship and housing support services to current and former foster youth across the Silicon Valley region. She has previously served on a variety of other local and regional boards, councils, and working groups. She has focused on systems change work that creates client-centered, equitable and responsive transformation.
"Jennifer Kelleher Cloyd is an outstanding selection to lead the FIRST 5 team," said Judge Katherine Lucero. "Her contribution to children, youth and families has already been significant in Santa Clara County through her work with the Law Foundation and specifically LACY. She grew LACY into the largest child-serving organization in the county that represents court-involved youth at the most critical period of their lives in a variety of court settings: Dependency Court, Probate Court, Juvenile Justice Court, and Family Court. She has also been a vital thought partner in many of our county's innovative collaborations to improve how government systems serve our most vulnerable populations in a trauma responsive, culturally respectful and gender honoring way. She is a combination of compassionate and brilliant and will no doubt take FIRST 5 to the next level. We are all very fortunate to have Jennifer at the helm."
Ms. Cloyd is a mom to two school-age children and holds a Bachelor of Arts in Communications from the University of California, Los Angeles. She also received her Juris Doctor from the University of Minnesota Law School, where she held a number of internships, jobs, and clerkships focused on civil rights and child advocacy.
In August 2021, the FIRST 5 Santa Clara County Commission engaged Talent Citizen to conduct a national search process with an equity lens to identify candidates for the role of the Chief Executive Officer. Through this process, Talent Citizen engaged more than 100 internal and external stakeholders for their input, including staff, commissioners, institutional partners, and leaders of community-based organizations. Through its Executive Leadership Transition Committee, the Commission vetted candidates who exemplify the vision and mission of FIRST 5 Santa Clara County through an informative and enriching search process.
Talent Citizen President Tracy Welsh led this search with Senior Associates Connor Daley and Rachel K. Partin and Search Coordinator Alicia Paquette.
ABOUT FIRST 5 SANTA CLARA COUNTY
FIRST 5 Santa Clara County is the catalyst for ensuring that the developmental needs of children prenatal through age 5 are a priority in all sectors of the community. FIRST 5 makes a difference for local children by investing millions of Proposition 10 tobacco tax dollars each year towards effective programs in early education, health, and family support. To learn more about FIRST 5 visit www.first5kids.org.