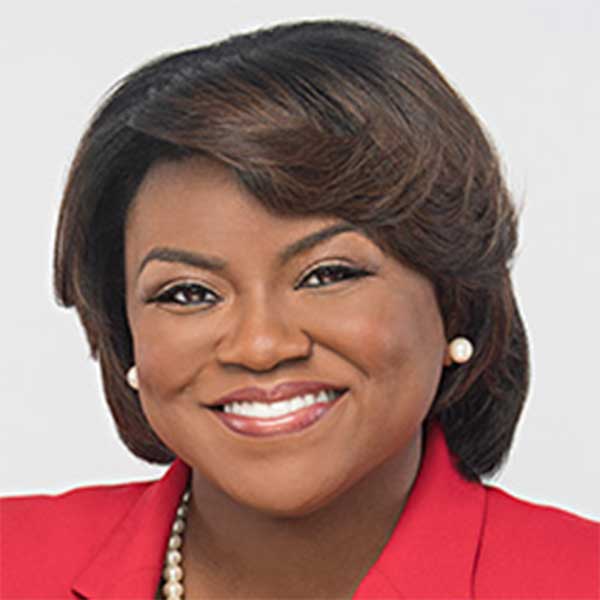 We are excited to announce that Kimberlin D. Butler will join Mathematica Policy Research as Director of Foundation Engagement, helping to lead Mathematica's growing body of work with foundations, grantees, and their partners. In this new role, Kimberlin will work with foundation and grantee leaders to explore current and emergent priorities, examine how Mathematica can leverage its expertise to advance those priorities, and facilitate the incubation and development of new collaborations across the philanthropic space.
Previously, Kimberlin served as Director of Strategic Partnerships for StriveTogether, a national network supporting educational success for children through collective impact, where she built strategic alliances with national partners and investors to advance StriveTogether's work, including its partnership with former First Lady Michelle Obama's Reach Higher Initiative.
Prior to StriveTogether, she launched federal place-based collective impact initiatives for the Obama Administration advancing the White House Community Solutions agenda and led network engagement at Grantmakers for Education, a network of over 300 foundations working to improve education across the country.
Kimberlin is an avid volunteer, having served on the boards of Education Pioneers (of which she is an alumna), Urban League of Portland and the National Urban League Young Professionals, Jelani Girls (Board President), and trustee of the MRG Foundation. She is an active member of the Junior League of Washington, Delta Sigma Theta Sorority, Incorporated, Rotary Club International, and the Links, Incorporated. Kimberlin was named an Outstanding Atlantan, Knowledge Universe Rising Star, and to the Atlanta Business Chronicle's 40 Under 40 List. She is a graduate of LEAD Atlanta, Leadership Portland, and the ABFE Connecting Leaders Fellowship.