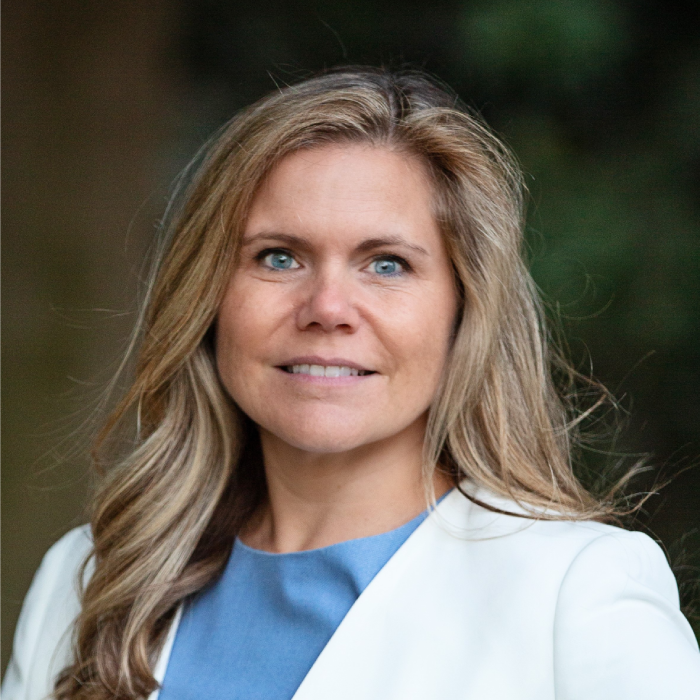 Talent Citizen congratulates Heather McDonald on her appointment as Associate Vice President for Development at Mount Holyoke College effective September 8, 2023. As AVP, Heather will lead the College's annual fund, as well as leadership, planned, and principal giving, setting strategy and direction for all individual giving efforts. Heather will work in partnership with Vice President for College Relations Kassandra Jolley to lead a donor-centric development program and will play an essential role in identifying and setting advancement priorities campus-wide.
Heather previously served as Assistant Vice President and Campaign Director at University of Connecticut (UConn) Foundation, where she was a key member of the advancement leadership team charged with developing and leading the university's comprehensive $1 billion campaign. During her tenure at UConn, the Foundation completed four back-to-back record-breaking fundraising years and achieved a 200-percent increase in fundraising over a ten-year period. Heather's expertise lies in annual, major, and principal giving, and she has remained active on the frontline as her leadership portfolio has grown over the years. Recently, Heather helped secure the largest gift in UConn's history—$40 million from a generous alum to the School of Nursing during the Foundation's record-setting $157.9 million fundraising year.
With more than 23 years of service to UConn and 17 years at the UConn Foundation, Heather has had a profound impact on the university through funds raised over time. Over her tenure, Heather has overseen university-wide annual giving, major gifts for the College of Liberal Arts & Sciences, and cross-functional advancement teams for the Neag School of Education, School of Fine Arts, School of Pharmacy, School of Social Work, School of Nursing, Graduate School, and the Library. Heather has also been responsible for university-wide parent, student, and faculty and staff giving, as well as fundraising outcomes for the university's five regional campuses. In 2016, Heather created the UConn Women and Philanthropy program and launched the Women Transforming Women Scholarship Fund in partnership with members of the university Board of Trustees and the Foundation Board, raising more than $10 million in the program's first five years.
Heather's lifelong commitment to advancing women's rights and those of gender-diverse people makes her an exceptional match for Mount Holyoke's mission. Heather earned a Bachelor of Arts in Women's Studies, Human Resources, & Social Change from State University of New York at New Paltz, as well as a Master of Education from University of Hartford, a graduate certificate in Nonprofit Leadership and Management and a Doctorate in Educational Leadership from University of Connecticut. Heather's dissertation examined equity and inclusion as related to women's leadership self-efficacy in higher education advancement. In 2023, Heather earned an Inclusive Philanthropy (DEI) micro-credential from Florida International University.
As a volunteer and civic leader, Heather is a member of the Connecticut Governor's Council on Women and Girls, the Connecticut Women's Council, and previously served on the UConn Women's Center Advisory Board as chair of the fundraising committee, among many other activities in service to the field of professional fundraisers.
Having started her career at Trinity College, Heather is excited to return to the liberal arts environment at Mount Holyoke serving women and gender-diverse students and a fiercely devoted alum community.
Talent Citizen President Tracy Welsh led this search with Managing Associate Rachel K. Partin.