This announcement was originally posted by the Kresge Foundation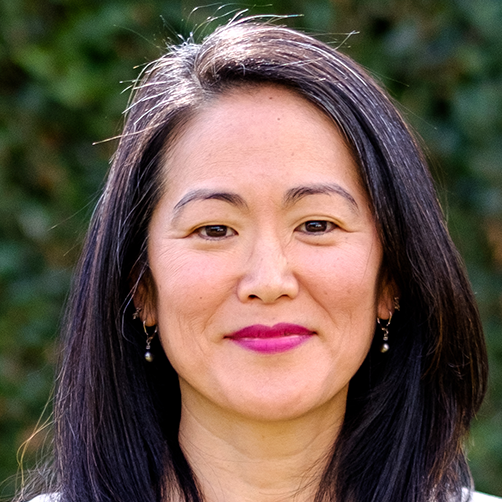 Recognizing the pivotal role that strategic learning, research and evaluation plays in advancing racial equity and urban opportunity, The Kresge Foundation announced an expansion of the department in summer 2020.With Anna Cruz at the helm as managing director, Kresge's Strategic Learning, Research and Evaluation Practice is entering its next phase of evolution in the realm of data insights, as it continues to build a culture of learning and curiosity across the foundation and supports equity-centered community learning priorities.As a part of the department's growth in size and scope, Arturo Garcia and Dr. Chikako Yamauchi recently joined the foundation as strategic learning and evaluation officers. In their roles, Garcia and Yamauchi will support Kresge program and practice teams by developing and refining strategies, fostering cross-team collaboration and drawing insights from data to advance equity.
Garcia brings to Kresge more than 15 years of experience in learning, evaluation and strategy development, working with philanthropic, nonprofit, government and community stakeholders. He previously served as learning manager at First 5 Los Angeles. Garcia also led evaluation and community-based participatory research at Special Service for Groups Research & Evaluation in Los Angeles, California.
Yamauchi joins Kresge after most recently serving as senior manager of evaluation, research and strategic learning at Community Partners in Los Angeles. She previously worked as research and evaluation manager at EmcArts, a nonprofit organization formerly based in New York City. Yamauchi is a member of the 2021 cohort of Northern and Southern California Grantmakers' Racial Equity Action Institute and has served on the Emerging Practitioners in Philanthropy Los Angeles steering committee. She was previously a Mellon/ACLS Public Fellow.
"The entire foundation – and most importantly our partners on the ground – stand to gain greatly from Arturo and Chikako's rich experience and dedication to community-led learning and centering the lives of those most impacted by Kresge's work in America's cities," said Kresge Strategic Learning, Research and Evaluation Managing Director Anna Cruz.
Joining Kresge in 2018, Cruz became the foundation's first strategic learning and evaluation officer and the second employee of the department, along with the department's senior advisor Dr. Maria Rosario Jackson from Arizona State University. Cruz worked closely with the department's former director, Dr. Chera Reid, to help build out a practice that has become nationally recognized for its contributions to Equitable Evaluation.
"It's a great honor to oversee the expansion of Kresge's Strategic Learning, Research and Evaluation Practice, founded in 2015 to help the foundation learn from what it's funding to advance urban opportunity," said Cruz. "The addition of two new positions will help the department continue its steadfast commitment to learning and transparency, while Arturo and Chikako's skills and experience will help animate our Kresge value of equity and a commitment to greater ownership among Kresge's nonprofit partners and communities."