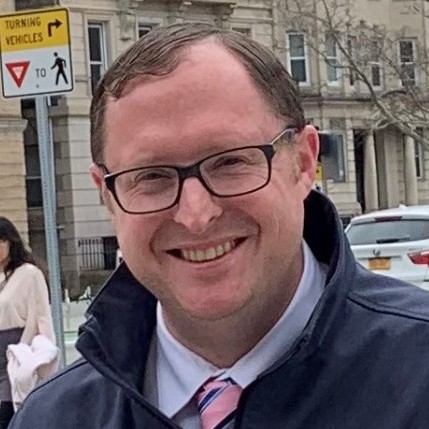 Talent Citizen is pleased to announce that Bob Sherburne has been named Senior Director, West Coast & Midwest Regions, Major Gifts at Boston University. In his new role, Bob will lead a team of fundraisers and serve as the primary strategist for major gifts in the West and Midwest, two regions that are critical to the university's fundraising success.
Previously, Bob served as the inaugural Assistant Dean, Development & Alumni Relations for the Frederick S. Pardee School of Global Studies at Boston University, where he built a fundraising and alumni relations program from the ground up. Bob established and recruited the School's first Dean's Advisory Board and built the Pardee Alumni Global Network. His efforts resulted in significant growth in fundraising and brand awareness for BU's youngest school.
Bob has 18 years of broad experience in fundraising, including corporate and foundation relations, and major and principal giving. Prior to joining BU in 2017, Bob was Director of Development at The Fletcher School of Law and Diplomacy at Tufts University. Bob also previously served as Associate Director of Development for the College & Graduate School of Arts & Sciences at Boston College. Prior to joining the higher education sector, Bob held fundraising roles at The Home for Little Wanderers and Brigham & Women's Hospital.
With a highly productive and entrepreneurial approach, Bob is known for his unique ability to create strong networks and build collaborative partnerships that achieve strong results. He earned a Bachelor of Arts in English from the University of Massachusetts, Boston and an MBA from Boston College's Carroll Graduate School of Management. A lifelong Bostonian, Bob is well suited to represent Boston University to alumni and friends in the West and Midwest.
Talent Citizen President Tracy Welsh led this search with Senior Associate Rachel K. Partin.